As the world's most advanced cannabis cultivation facility, our dedication to superior quality has always included sustainable practices, transparency at all levels, and exclusive testing methods that go above and beyond together with truly disruptive technologies.
With operations lead by a team with over 30 years of experience in the US Air Force at laboratories QA, we are a safety-first culture, with a customer focus and commitment to quality and the related well-being of our customers, and their customers.
Comprehensive Levels of Testing
PharmCloud uses proprietary genetic marker-based breeding protocols and advanced analytical chemistry to develop unique secondary metabolite profiles that have various scientific, clinical, and agronomic applications.
Our Facilities are Pesticide Free
As a leading cultivation technology company, our dedication to superior cannabis crops is unmatched in the industry. We are not using any pesticides in our system because there is no need – not even pesticides that are allowed and organic. We challenge you to find a cleaner, more sustainable, and conscious grower in the market today.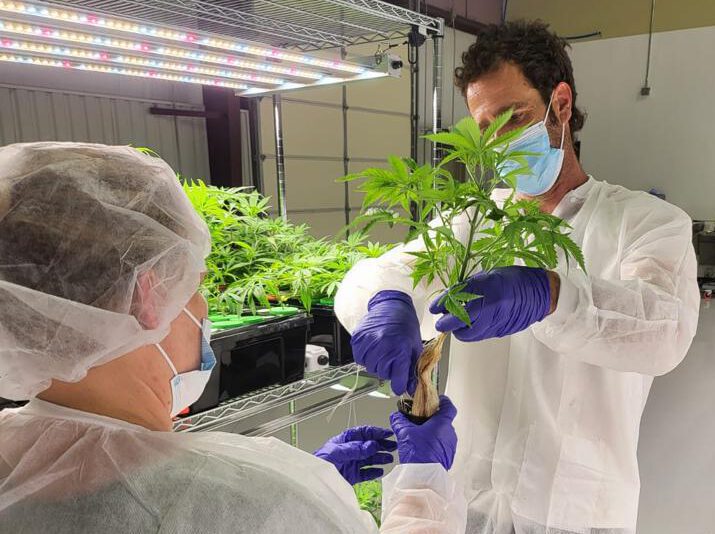 Real-time Data Processing
Continuous research and development efforts are focused on PharmCloud's goal to deliver universal, predictable, and profitable crops, enhanced through sensors and software systems which include artificial intelligence (AI), autonomous actions, and natural genetic reproduction.
Massive amounts of valuable data generated by every implementation, including a range of very small sensors, are processed at the edge, then routed to applications generating operational information, alerts, notifications, and real-time visual images.